CEO/Founder Of The Organization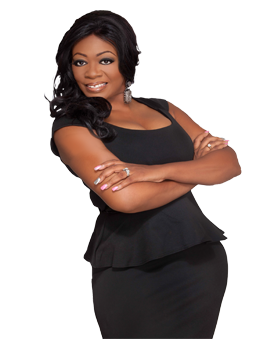 Celeste is the Founder of ITSUITSYOU.ORG.
I have volunteered in both support and leadership roles in not-for-profit community programs for over 15 years. I have also worked for, publicly traded companies, privately-held companies and the Federal Government. I have a strong committment to provide direct services to men of most populations and ages. I am a Mentor/Coach and Leader and have always been known to assist others.
I currently serve on the Board of several affinity group such as, Diversity Officer with Federal Employed Women, Executive Women of State, Civil Service Association Program Chair and Women's Fair Practice Coordinator.
I also served as an Officer as the Secretary for The Blacks In Goverment (Carl T. Rowan Chapter), and I am a Equal Employment Opportunity Counselor.
I served 2 consecutive terms as Chief Steward for American Federal Government Employees Local 1534 Union, which covered the U.S. State Department, USAID and OPIC. I also served as a Board member for AFGE Local 1534.
My education consist of attending NYU freshman year and continued my education at UMUC in Human Resources Management. I also hold a Networking and A+ Certification background, CDL License, Cosmetology License and I am a Real Estate Agent.
I am also the founder of ITSUITSYOU.
I am advocate for education, change, empowerment and leadership. I believe in equipping yourself with the right tools to move forward and to be productive and marketable.
My valued core competencies are Leading Change, Continual Learning, Leading People, Results Driven, Strong Business Acumen and Building Coalitions.
My favorite quotes:
Success is not forever, and failure isn't fatal.
Nothing stays the same.
A mediocre person tells. A good person explains. A superior person demonstrates. A great person inspires others to see for themselves!
I created ItSuitsYou for one reason and one reason only, to help men get back on their feet and become productive contributors to our society.
Its nice to be important, but its more important to be nice...
Foundation History
2009 - formed a planning commitee to explore the formation of the organization. Bought all copyrights to the name ITSUITSYOU.ORG
2011 -Submitted 503c3 application and ratified the organizations consitution
2012 -particpated in professional non-profit business development seminars
2013 - hosted the first annual suit drive and sponsored The Anthony Mccarthy Civil Rights Awards and Tie Drive. Established partnerships with The Baltimore Green Works and The Baltimore Youth Organization
2014 - hosted our second tie drive
Our Staff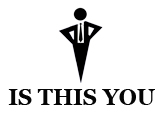 Vacant
Chief Financial Officer
This persons primarily responsible would be to manage the financial risk of the organization. This officer is also responsible for financial planning and record-keeping, as well as financial reporting to the higher management.
Vacant
Logistics Coordinator
This person will be responsible for the coordination of picking up and in processing donated items.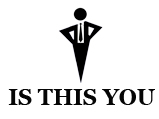 Vacant
Image Consultant
Someone that would like to help young men with their image, wardrobe and style.