Welcome to ITSUITSYOU!
Its often been said,"You don't get a second chance to make a first impression".
Providing a suit to someone that really needs it, helps to make that first impression a positive one.
Programs
Do you need a suit? Need Image Consultation for that special appointment,event or look?
ItsSuitsYou.org targets men with low or no income that are attempting for a better life.
Learn More
Donate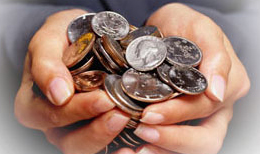 Giving from the heart.
There are many different ways that you can donate to ItSuitsYou.org and provide funding to support our programs for disadvantaged men.
Donate Here
Partners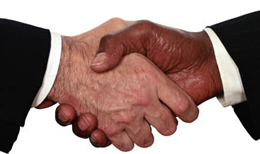 Corporate Sponsorship
The support of corporations who contribute apparel, footwear, and accessories is essential for our clients to complete their new look and enter the workforce with confidence. Make a corporate monetary donation or a donation of a product to help our men succeed on their journey!
Black Professional Men: Black Professional Men, Inc. (BPM) is a nonprofit 501(c)(3) organization based in Baltimore, Maryland and established in 1991 to address the social, economic and political awareness needs of the African-American community, especially those of the African-American male.
100 Black Men of Maryland The 100 Black Men of Maryland is guiding and supporting today's young leaders as they work towards that perfect union envisioned by our forefathers..
MCVET.org Incorporated on February 25, 1993, the Maryland Center for Veterans Education and Training is a nonprofit 501(c)(3) Corporation designed to provide homeless veterans and other veterans in need with comprehensive services that will enable them to rejoin their communities as productive citizens.
Who We Are
ItSuitsYou.org is an 501c3 non-profit organization dedicated to improving the lives of men located in the Baltimore/Washington Metro area.
The professional clothing, employment retention programs and ongoing support that we provide our clients symbolize our faith in every man's ability to be self-sufficient and successful in his career.

ItSuitsYou.org depends on a team of qualified, passionate and dedicated individuals, organizations and companies, each of whom plays an indispensable role in our success.

Education
What We Do
Along with providing suits we also provide image consulting services, job training resources, HIV prevention/counseling resources and Mediation to help men reconnect with their families and to the community.
Affliated referrals to Case Management services that are designed to meet specialized needs of HIV positive individuals transitioning from correctional facilities.
Baltimore Youth Works: Baltimore City's YouthWorks summer jobs program will match young people between the ages of 14 and 21 to six-week work experiences with private sector, nonprofit, and city and state government employers.
Free HIV Testing: Baltimore City is offering free HIV testing at various locations. No appointment is necessary and you can get results right away.
Expungement help: Checkout http://www.cleanslateamerica.com/

Baltimore Civic Works: Appenticeship Programs Civic Works' Baltimore Center for Green Careers is making Baltimore's economy more equitable and sustainable by training residents for jobs in the emerging green economy.

F A C E: . (Freedom Advocates Celebrating Ex-Offenders) 
is a group of people who have come together to support one another and reach out to others who have experienced conditions of substance abuse and/or incarceration.
Where We Work
Our primary efforts are focused within the greater Baltimore/Washington,DC area..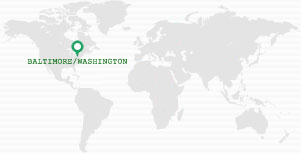 Learn More